At Home Bartending for Beginners
Updated: Feb 7
So, you've decided that sweaty clubs and $25 vodka crans just isn't your scene anymore. You dream about making the perfect, fruity, but not-too-sweet, cocktail and then retiring to your couch for a solid four hour marathon of your favorite guilty pleasure show. We get it.
But you might feel that you don't have the tools, the know-how, or the excessive number of arm tattoos to become a real bartender. Never fear couch bandits, we are here to help you get started being your own hostess with the mostest in your newest at-home bartending adventure.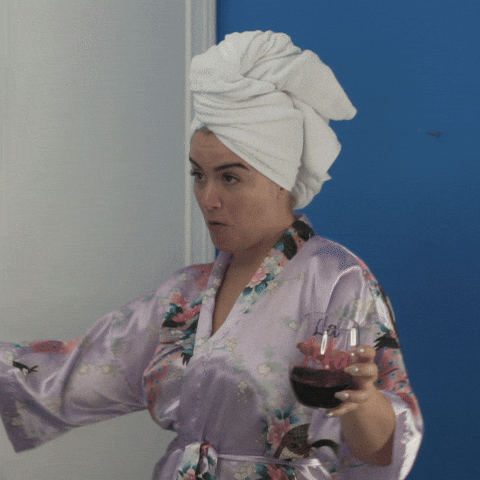 First, you'll need to bring the spirit
Ideally, this would include a variety of spirits, such as gin, vodka, rum, whiskey, and tequila, because we all love a little variety. However, if you're a "tequila ruins my whole ass life" type of person like we are, you could maybe skip that and double up on the raspberry Bacardi.
Or, mix it up mocktail style
For your mid-week refreshments or spring patio mixers without the hangover, consider stocking your home bar with a selection of non-alcoholic bubblies. We love a classic soda water, but fully support kombuchas, fresh pressed juices, tonics, and infused lemonades. You don't have to be a weekend warrior to stretch your new bartending muscles, you just have to be a little thirsty and a little inspired.
These mixers are also great to have on hand for your grown-up cocktail ventures.
Ice Ice baby
Whether it's a big cube, shaved, or basic cubed ice, the possibilities are really up to your creativity. You can buy any shape of ice tray you want, but we find that the crowd pleasers are Star Wars themed or personalized with an ice cube stamp. If you're really trying to level-up, check out our tips on making the perfect, clear ice cubes to impress your guests.
Next, you will need the right tools to make your drinks
This includes basic bar tools such as a shaker, strainer, jigger, and muddler, as well as glassware, such as cocktail glasses, wine glasses, and tumblers. If you have no idea what shakers to buy or what the heck a "jigger" is, check out our blog on each of these tools with more detail.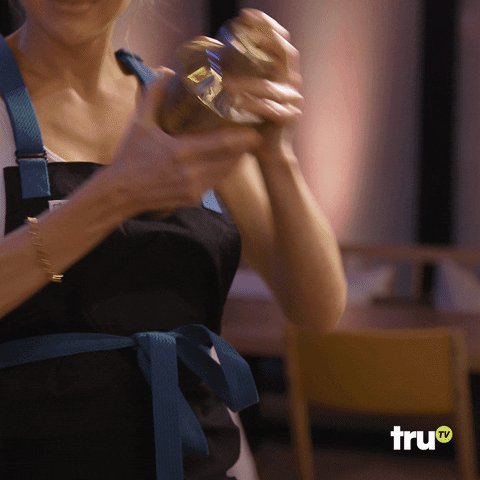 Measure makes the man (or woman)
Most bars will use a standard 1.25 oz pour for the main spirit in their cocktails. If you decide to add amaro, bitters, or other liqueurs, these measurements will vary. We very much suggest that if you find a recipe, you should stick to it and the exact measurements!
As always, when you use Alpenglow products, we do all of the work for you. Just add 1.25 oz of any liquor to your favorite cocktail mixer, make it chilly, and you're ready to binge Love is Blind in no time at all.
Top it off
For the extra flare, the pazzazz, the sizzle, we highly recommend a garnish or rim salt/sugar. These extra little touches give the drink a little glam and always shows extra effort and care, when in reality, it's the easiest part!
We offer pre-made cocktail garnishes, as well as infused salts and sugars to help you make your cocktails just a little extra.
Ambience baby
Another important aspect of starting an at-home bar is the setup and presentation. Creating a visually appealing bar area, whether it's a dedicated space or a corner of your living room, can add to the overall experience. It's a good idea to invest in a nice bar cart or cabinet to store your tools, ingredients, and glassware. This will keep everything safe, clean, and organized for your next impromptu bartending sesh.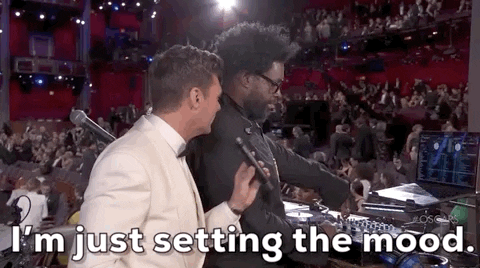 Well we suppose that's it!
If you'd like to skip the hassle of creating your own recipes and gathering fresh fruit for muddling, please lean on our pre-made cocktail mixers for the days when you're really just so busy, you need a drink in one or two easy steps. Just add liquor and you'll have a perfect blackberry mojito or strawberry lemon drop in your hands in no time.
Thanks so much, and happy bartending!